Enable Play and Improve lives of people with disabilities. ALOOP pool donates 20% of operator pool rewards from block minting. Your Delegation Matters!
Promote Decentralization on Cardano network.
By running a significant number of pools, multi-pools owners can gain enough power to control the network. Decentralization can prevent this from happening. We vowed and partnered with Cardano Single Pool Alliance (CSPA) to run One Pool Only Forever.
Decentralization chart of Cardano ecosystem
IT pro working in the industry for over 20 years across various technologies
Telegram chat support 1 on 1, and group for pool updates.
Servers running on Cloud with relays located on different geographic locations. It takes only about 5-10 minutes to add more cores, RAM or to increase disk space.
Current technical specs: Block Producer: 8 Cores, 32GB RAM, 240GB NVMe | Relays: 6 Cores, 16GB RAM, 400GB SSD | 24-7 Monitoring | Server Redundancy, failover block producer and a hidden relay for added security | Manual Snapshots last 2 working configs.

Pool Updates

Total donations: $1,517
Receipts can be viewed here.
Donations audited by Mission Driven Pools Alliance (MDP)
can be viewed here.
Key Facts and Mission Statement
Hosted on highly available and performant Cloud Servers
Unlimited Download/Upload and Dedicated Bandwidth
Using multiple Relay servers to support the network and provide maximum redundancy. Relays hosted in datacenters US and Germany
Setup using Security Best-Practices from Cardano Foundation
Ultilizing multiple monitoring solutions to ensure maximum uptime
Cloud servers powered by 100 % renewable energy
Telegram-Group for updates about the Pool and general information regarding Cardano
Mission Statement:
Provide a secure and reliable foundation for Cardano-Network as a Single Pool Operator for true decentralization.
20% of pool rewards will be donated to AbleGamers #SoEveryoneCanGame.
Find out how I got involved with AbleGamers
My Story
There are very few people who have created a top 10 cryptocurrency.
Charles Hoskinson is one of them.
Cardano - Simply Explained. Cardano (ADA) is gaining a lot of traction, but what makes it so special?
Staking and delegating for beginners.
A step-by-step guide by
Cardano Foundation
**Be Safe** Delegated ADA remain in your wallet and you keep complete ownership. Delegation should be always executed through your Daedalus or Yoroi wallet.
Thank you for visiting. Take a seat and stay with us. Please consider delegating to a small community pool to help decentralization.
AbleGamers
My story starts in 2019.

"I love video games, and my daily drive is the Sci-Fi Hardcore MMORPG EVE Online.
At the 2019 EveVegas meetup, the Eve Online developer CCP, organized a Fundraiser for the benefit of AbleGamers Foundation.
I attended the Fundraiser and this is where I learned about AbleGamers Foundation, their mission, who they are and what they do.
I think with Covid pandemic we all realized, the negative effects of social isolation. Now, imagine impaired people who live their entire life in isolation.
Gaming can make their lives better and fun and I believe this is the perfect time to raise awareness and promote AbleGamers mission.
You can join this pool and be part of its mission, or you can help by making donations on their website here: #SoEveryoneCanGame"
Who is AbleGamers
The AbleGamers Foundation (also known as The AbleGamers Charity) is an American nonprofit organization and foundation dedicated to improving accessibility in the video game space, enabling more people with disabilities to be able to play video games. The charity creates resources, assists individuals in getting the peripherals they need, runs scholarships, and works with video game publishers and video game companies to improve accessibility.
What AbleGamers do
"People with disabilities are at a heightened risk of social isolation, and AbleGamers knows that video games can be the perfect gateway to community participation, lifelong friendships, and unforgettable shared experiences. AbleGamers Mission: Creating opportunities that enable play in order to combat social isolation, foster inclusive communities, and improve the quality of life for people with disabilities. We're using the power of video games to bring people together, improving quality of life with recreation and rehabilitation."
AbleGamers - Wikipedia
08/26/22
Pool HardFork Ready
ALOOP is running on 1.35.3 🥳and we made a couple of blocks too.
#GoVasil ! Our pool is Vasil Ready. With upcoming #VasilHardFork us as a pool, we are good to go.
Thank you Delgators for being with us!

04/21/22
Pool Upgrade
Better Faster Stronger
With upcoming updates from Cardano we will see more DEXes on-boarding and to keep up, we are upgrading our pool too. We will start with the block producer and slowly we will roll out our relays, all done before June 1st. This weekend we will move our block producer to a new server: 8vCPU, 32GB RAM Fast NVMe hard drives 🔥💪
This is our setup and we love it.

03/06/22
AdaLoop.org is not affiliated with adaloop.com
Announcement
I was working on my site and did a search on AdaLoop and found a website adaloop.com domain similar to mine advertising RAY Network, other links MELD, Maladex, Sundae all pointing to RAY website. Wonder how many sites like this they have?
Wanted to warn that, I'm not affiliated with this website in any way, or Ray Network.

02/27/22
Ardana ISPO
ISPO Announcement
As many may already know, I've been a huge fan of ArdanaProject since the beginning.

The team has been super accessible, thoughtful and communicative with the ASPA pools SPOs. As AdaLoop is a member of Ardana Single Pool Alliance (ASPA) we are glad to announce Ardana's decision to distribute Dana Tokens trough a new ISPO model.
ISPO start date is yet to be communicated and the announcement can be followed either trough their official Twitter account https://twitter.com/ArdanaProject or on Ardana's website here https://docs.ardana.org/faq/ardana-stake-pool-alliance-aspa Go Ardana!


02/02/22
Donate Your Old Equipment
Here is how you can give your console a new life.

Were you one of the lucky few that scored a new console this year? Want to make sure your PlayStation 4, Xbox X, or Nintendo Switch console has a new life supporting children with disabilities to find joy in play?
AbleGamers is partnering with assistive technology centers across North America to create labs that allow players with disabilities and school systems to bring gaming to students with disabilities.

Here is how you can give your console a new life.
Step One: Clean up the console, and gather up all its parts. Make sure the power cord and brick are working. Gather up any games you want to donate, too.
Step Two: Place the device, cords, games, in a box, along with a paper with your NAME, EMAIL, and ADDRESS. We need this so we can send you an acknowledgment and thank you for the donation.
Step Three: Mail the box to the AbleGamers HQ.
AbleGamers
c/o Game Donation
179 E Burr Blvd Suite Q
Kearneysville WV 25430.
More info on AbleGamers Website


11/28/21
AbleGamers Donation
ABG Donation Update
Our commitment to our mission. Today, we've made another donation to AbleGamers Foundation.
Our 120$ donation will be able to buy 1 XAC(Xbox Adaptive Controller) and 30min of Peer Counseling.


11/11/21
1st Block
Our 1st Block

Today, we've produced our 1st block. xD It was a special day. Best feeling ever. The feeling reward it's by far better than the reward itself.


10/02/21
Official Member of Ardana Stake Pool Alliance (ASPA) partners.
Ardana & Cardano
Official Member of Ardana Stake Pool Alliance (ASPA) partners.
It's official, posted in ASPA Partner Focus #4 — Announcing the Latest Stake Pool Operators Partnering with Ardana.  This is a major step for us, colaborating with the First All-in-One Stablecoin Ecosystem Built on Cardano, an on-chain asset-backed stablecoin and a decentralized stable-asset DEX. We are looking forward in our colaboration with Ardana.
09/02/21
Alonzo
Nodes Upgrade
I'm glad that the upgrade went smooth without erros, compiling the nodes took around 1h/node. And they are running fine, purring like a kitty. xD
08/15/21
xSPO member
xSPO Alliance
Today, we've joined xSPO Alliance.
Pretty cool! Best group on Discord to be, and we have an NFT too. :)


08/10/21
PIGY Token is Here
About PIGY Token
PIGY Token is a Cardano based cryptocurrency that is distributed by SPO as additional rewards to delegators.
There are around 2,600 Stake Pool Operators right now. Over 30% of these operators have never minted a single block, which translates to about 1,000 of them. Cardano Foundation and IOG are currently doing their best to ensure the operators of small pools survive, but they only have a limited amount of resources. We as a community can help these blockless stake pools by giving incentives so the delegators are willing to move around to a smaller pool and keep moving around the pools so that it will help the small pools survive.
07/18/21
AdaLoop is now part of Mission Driven Pools Group.
Member of MDP, aiming to give back a portion of their earnings for a good cause. In doing so, we are attracting delegators adhering to our personal convictions, morals, beliefs and values.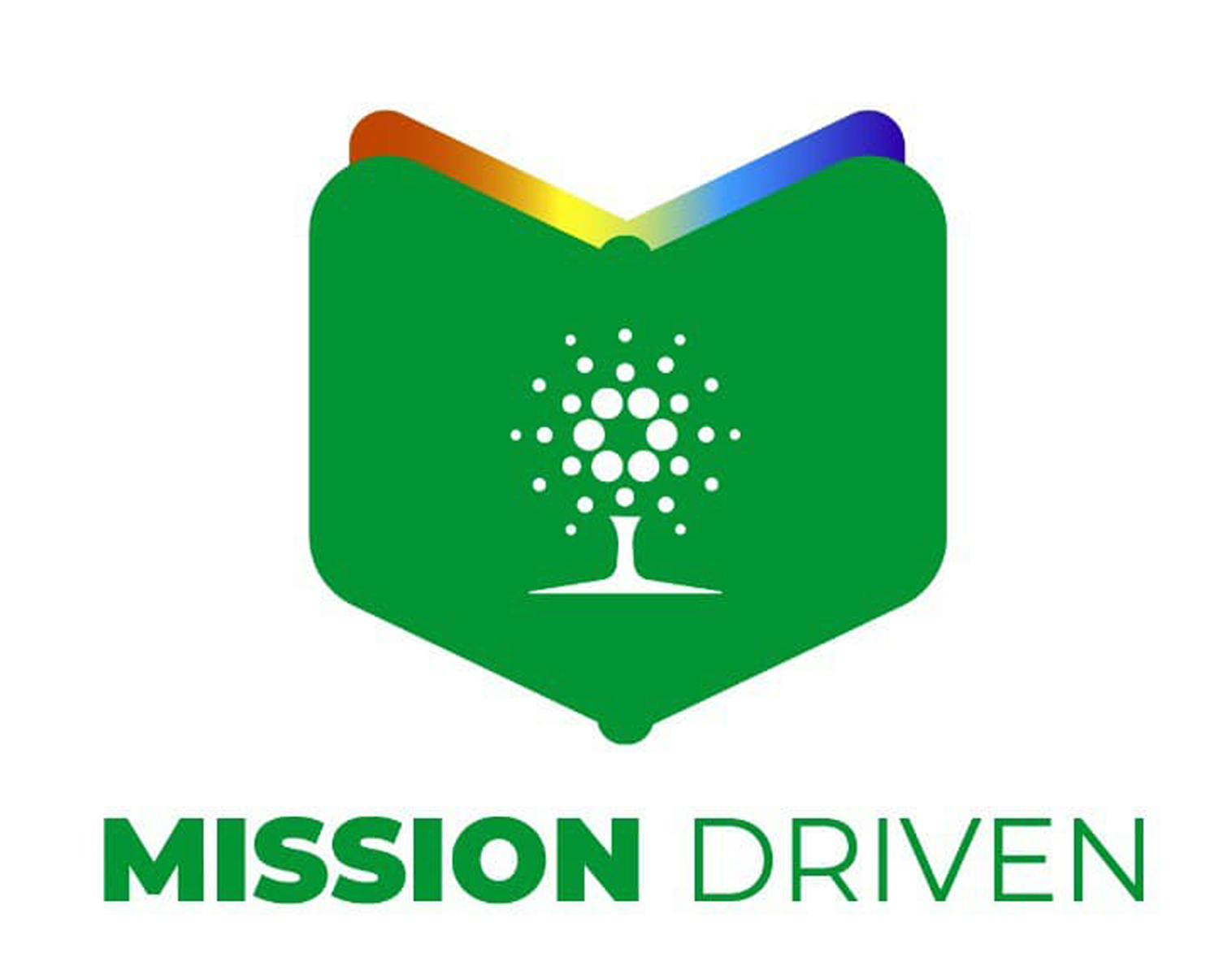 About MDP: "Mission Driven Pools [MDP] is a collective of mission-based Cardano stake pool operators."
Current goals:
Encouraging other operators to give back
Help organizations across the world
Help spread the Cardano mission
Cross Marketing
06/29/21
Delegation
About Delegation.
The easiest and fastest way to delegate from your computer and mobile it's Yoroi wallet.
For more tech savvy Daedalus will be a better choice, you are running a full Cardano Node and you are part of Cardano's ecosystem.
06/19/21
Cardano Single Pool Alliance
It's official. AdaLoop is now part of Cardano Single Pool Alliance (SPA)

Cardano SPA – About

"Who Are the members?
Cardano Single Pool Alliance is a loosely connected group of separate stake pool operators who have all vowed to run a single stake pool for the sole purpose of providing the Cardano ecosystem with True Decentralization. Each member has unselfishly decided to forego the potential profit of running a stake pool in the hope of making Cardano one of the most resilient blockchain against any colluding or coordinated malicious attack from national governments, hackers, or the creator of the protocol. Each member strives to make his/her single pool profitable. However, when a respective stake pool reaches saturation, its stake pool's operator channels help another SPA pool to reach saturation. An egalitarian decentralization of stake pools directly strengthens the resiliency of the Cardano network. "

"Who We Are as A Group?
As a group, the Cardano Single Pool Alliance is camaraderie, not an organized entity, of single pool operators. CSPA has no central authority or leadership. As a group, we aspire to an ideal – that only an abundance of single-owner-single-pool can shield Cardano against any attack. We are bonded together by a single focus – that each stake pool operator should operate a single stake pool in the Cardano ecosystem. We are not a corporation, a bureaucratic organization, a censorship entity, a Cardano policing agency, or a non-profit. Willing and caring SPO volunteers, instead of paid leaders, runs and operates The Cardano Single Pool Alliance. We have no leadership, board members, or CEO. We are a group of SPO with mutual trust defined by our voluntarism to accomplish a goal. To achieve our goals and maintain some sense of structure, we do have a "Participation of the Willing." If you are willing to tackle a task on behalf of the CSPA, you are part of the core volunteer structure."
#ThisIsTheWay #Cardano
Visit Single Pool Alliance for more info and why SPA it's important
06/14/21
Questions?
You have Questions? Feel free to ask in our pool channel. The easiest and fastest way to get your answers [ALoop] Telegram Channel
06/14/21
Single Pool Alliance
AdaLoop, ready to apply for membership with Single Pool Alliance

"Cardano Single Pool Alliance" is a connected group of separate stake pool operators who have all vowed to run a single stake pool to provide True Decentralization to Cardano ecosystem."
06/12/21
AdaLoop New Face
Pool Website v2 released today with better navigation and graphics. Hand editing. It will be more convenient to use WordPress, but for security reasons, php bugs and sql injections, I prefer manual updates.